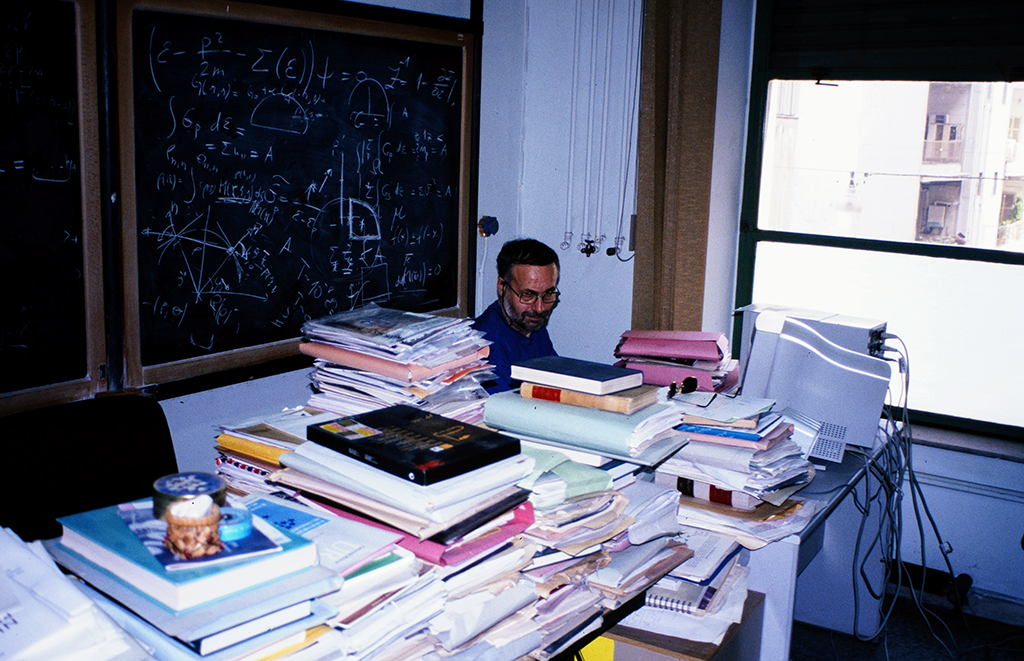 We're excited to announce a special workshop in honor of Dr. Marcello Baldo, a distinguished former director of research at INFN Sezione di Catania. Dr. Baldo has had a remarkable scientific journey, contributing significantly to various areas of theoretical physics. His work has touched upon subjects such as low-energy nuclear physics, nuclear magnetic resonance, chaos theory, graphene, nuclear matter superfluidity, and neutron star matter equation of state.
To celebrate his career and remarkable discoveries, a group of colleagues will gather at the Department of Physics and Astronomy "E. Majorana" in Catania. We'll explore Dr. Baldo's initial breakthroughs and trace the evolution of the field up to its current cutting-edge developments.
Please save the dates for this special event: October 16-17, 2023.
The list of the contributions is the following :
Chaos theory (Andrea Rapisarda, University of Catania)
Nuclear Magnetic Resonance (Giuseppe Stella, University of Catania)
High density matter (David Blaschke, Wroclaw University)
Low density matter (Constanca da Providencia, Coimbra University)
Graphene (Giuseppe Angilella, University of Catania)
Many-body methods (Arnau Rios Huguet, University of Barcelona)
Energy density functionals (Luis Robledo, Universidad Autonoma de Madrid)
Superfluidity in nuclear matter (Umberto Lombardo, University of Catania)
A journey into Marcello's scientific career (Edoardo Lanza, INFN Sezione di Catania)
Machine learning in Nuclear Physics (Morten Hjorth-Jensen, Oslo University and MSU)
In particular, the contribution of prof. Hjorth-Jensen is scheduled as a Colloquium of the Department of Physics and Astronomy on October 17th, at 14.45.
Please join us in honoring Dr. Marcello Baldo's legacy in the world of physics.
The complete programme is available at https://agenda.infn.it/e/celebratingBaldo